PO Box 1382
Hanford CA 93232-1382
United States of America
(559) 584-3306
Editor@ContactMagazine.com
Editor: Patrick Panzera

Established 1991
Experimental Aircraft and Powerplant Newsforum for Designers and Builders, Contact! is a publication of Aeronautics Education Enterprises, a California 501(c)(3) nonprofit corporation which has continuously served the experimental aircraft movement since 1990.
---
About CONTACT! Magazine
Contact Magazine announces the new aviation charity!
For aviators, by aviators. "It's time we take care of out own."
Reach for Excellence Drives CONTACT!
Today's crop of magazines leave most of us wanting more. More information that is. Looking back 20 years or more, experimental aviation magazines were full of people like you and me, building things with their own hands, in their garage, basement or hangar. Now when you look in just about any magazine, $60,000 is considered a good price for an experimental aircraft. Mostly what the other magazines are interested in is selling ad space, so you can rest assured that any feature article will be on something that's advertised in the pages of their publication. We like to refer to these types of articles as adicles.
But we have no advertising in our magazine.
CONTACT! magazine fills your plate with good, solid black and white information. We go out and get the experiences of the people who are at the leading edge of homebuilding. Six issues a year contain in-depth, first-hand technical articles which are easily understood and apply to your current project or future dream design. And we listen to our readers and their interests. It's not easy digging out facts but we are committed.
When CONTACT! covers a homebuilt design you can be sure that all bases are covered in plain language from assembly techniques, to materials, to design features, to flying qualities. Technical specifications, actual reproductions of plans or manuals, cutaway drawings, exploded views, and photo captions tell the entire story. Short of buying the kit or plans you get the entire picture.
CONTACT! puts you in touch with the people who are at the forefront of auto power. Not just photos but full details on weight. dimensions, scale outlines, cooling configurations, and the important performance results. Unlike others CONTACT! will publish updates on these developments so that you have a good point of reference
CONTACT! magazine is published and edited by Patrick Panzera (EAA #555743), homebuilder, instrument rated pilot. professional building designer, and certified building inspector. You can count on factual, detailed, and plainly written. quality information. CONTACT! is truly independent. contains no advertising and won't be found on newsstands. Top quality paper ensures exact photo reproduction.
Custom Built Aircraft Auto Power Conversions Builder Reports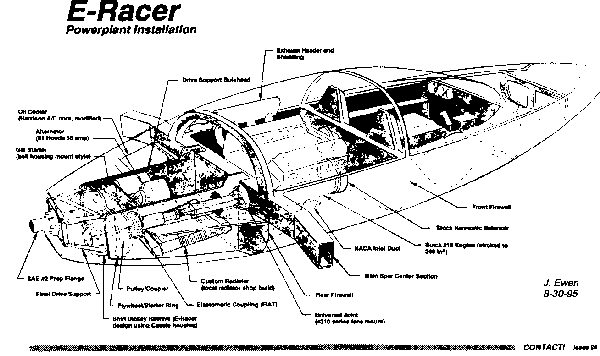 ---
This page last updated January 15, 2008